For her 11th birthday my dear daughter wanted a Castle Cake. Every year my children ask for specific cakes on their birthday and I try my best to make it. I have already made a castle cake for her once. You can check that castle cake if you're interested.
This time around, I wanted to make something different from the previous cake. I don't use fondants in my cake so this is an all whipped cream cake with other things that you can easily get from the store.
Do watch the video for a better understanding of how to make this cake.
Things needed
8 inch cakes - 2

6 inch cakes - 2

Oreo biscuits - 4 packets

Wafers - 1 packet

Bread sticks/teething sticks - 2

Chocolate - 1 bar

Whipping cream - 3 cups

Ice cream cone - 5

Tooth picks - 5

Flags - 5

Strawberry crush - as needed (optional)
Method
1. Cut the 2 eight inches cakes to get 4 layers. Cut the 6 inches cakes too and set aside.
2. Place the first layer of cake on the cake board and place some whipped cream and spread evenly.
3. Then add a tbsp of strawberry crush and spread.
4. Place the next layer of cake and build it up.
5. Once you finish the 8 inch cakes, place the 6 inch cakes on top of the 8 inch cakes to build the castle.
6. Do watch the video to understand better.
7. For the towers, place oreo biscuits one on top of the other and build it up. Stick the oreos with some whipped cream.
8. Place the oreos as a tower on the sides of the castle.
9. Cover the entire castle with whipped cream.
10. Cut the chocolate bar to make the doors and windows and place it on the cake.
11. Place the wafers on top of the cake to represent bricks.
12. Then use the bread sticks and wafers to make the drawbridge.
13. Place ice cream cones on top of the towers.
14. Place flags on top of the ice cream cones.
15. Color the whipped cream to make plants and flowers around the castle.
Notes
1. You can use any flavored cakes. I used vanilla and strawberry flavors as that's my daughter's favorite.
2. Instead of whipped cream, you can use buttercream too.
3. Be careful while doing the towers with oreos as it can fall easily.
Bible blessing - My people will be satisfied with my goodness, declares the Lord. Jeremiah 31:14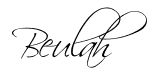 Share this post if you found it useful!