When I saw this recipe in Nigella's website, I was immediately tempted to try it especially since this is very good for kids. My kids like eating pomegranate so I wanted to try it out. Summer is at it's peak and ice creams and kulfi are a favorite among my household. This ice cream is perfect for this heat!
This is a simple no churn recipe, just a beater is enough to enjoy this ice cream. I don't have an ice cream maker but still all the ice creams come out very well and creamy and this was no different.
The only thing I observed was that, it's not possible to obtain the pink color that Nigella's pomegranate ice cream picture shows unless you add some pink food coloring to your ice cream. If your pomegranate juice is dark then you might get a dull pink but not a bright pink! Also I used condensed milk like all my other ice cream recipes instead of sugar.
POMEGRANATE ICE CREAM
Preparation time 15 mins | Setting time 8 hours | Makes about 1 litre
Recipe Source - Nigella Lawson
Ingredients
Pomegranate juice - 3/4 cup (about 3 pomegranates)

Heavy cream - 2 cups

Condensed milk - 1 tin (400 gms) or 1.5 cups sugar
Here are the other pomegranate recipes
And some more Ice Cream recipes
Method
1. Juice the pomegranate arils and keep 3/4 cup aside.
2. Whip the cream until it forms stiff peaks. Pour the pomegranate juice and whip again.
3. Now add the condensed milk and whip again for a minute until it's all blended.
4. Pour into an air tight container and cling wrap the box.
5. Freeze for 8 hours and then enjoy delicious ice cream.
Notes
1. The original recipe uses sugar but I used condensed milk since I have too many lying around! You can use sugar itself if you prefer.
2. You can mix in some pomegranate arils after adding the condensed milk for some crunch.
3. If you want a deep pink then I suggest you add some pink color! Otherwise you will only get a pale shade like mine.
Until next time,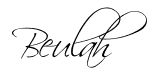 Share this post if you found it useful!