I've been making a lot of ice creams this summer, mostly I make and give away to others. This time I made Oreo Ice Cream for my sweet little niece who loves oreos. If your kids love oreos then you should try this ice cream this summer. This tastes absolutely delightful! You will not be able to stop at one scoop!
If you don't prefer oreos then use any cream biscuits that your kids enjoy!
OREO ICE CREAM
Preparation time 8 mins | Setting time 8 hours | Makes 1L
Ingredients
Whipping cream - 250 ml (I used tropolite)

Fresh cream - 250 ml

Condensed milk - 1/2 tin (or to taste)

Oreos - 12 (or as much as you like)

Vanilla extract - 1 tsp
Here are some other Oreo Recipes
Here are some other Ice Cream Recipes
Method
1. Keep the cream and the beaters chilled for 30 minutes.
2. Add the vanilla to the whipping cream and beat till it reaches almost stiff peaks.
3. Add the fresh cream and beat again for 2 mins.
4. Add the condensed milk and mix well.
5. Break the oreos into small pieces and add it in and fold it in.
6. Scoop into an airtight box and freexe for 6-8 hours or overnight.
Garnish with one oreo cookie in each serving bowl and enjoy!
Notes
1. Use any flavor of oreos your kids like.
2. I used about 12 chocolate oreos, you can use as many or as little as you want.
3. Keep a watch on the amount of condensed milk you add, since we are adding chocolate oreos which is also sweet.
4. You can use any other cream biscuits too.
5.
I have used non dairy whipping cream (which is pre sweetened) as that is what I get here, if you use dairy whipping cream, increase the condensed milk.
Until next time,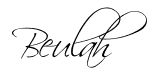 Share this post if you found it useful!