If you're regular to my space, you must know my weakness for strawberries. I love this fruit and since the strawberries we get here are almost always too tart, I make some dessert out of it and enjoy.
This time when I had to visit my in laws, this is what I made for my nieces. This is an absolutely delicious muffin and the additional chocolate chips makes it too good! It's such a soft rich chocolate muffin with chunks of strawberries, you'll simply love it!
DOUBLE CHOCOLATE STRAWBERRY MUFFINS
Preparation time 15 mins | Baking time 20 mins | Makes 18 muffins
Recipe from here
Ingredients
All purpose flour - 2 cups

Sugar - 1 cup

Cocoa powder - 1/4 cup

Milk - 3/4 cup

Egg - 1

Vegetable oil - 1/2 cup

Baking powder - 2 tsp

Strawberries - 1 cup, chopped

Mini chocolate chips - 1 cup

Salt - 3/4 tsp

Vanilla extract - 1 tsp

Instant coffee granules - 3/4 tsp
Here are some other Strawberry Recipes
Watch the video in English
Method
1. Pre heat the oven to 180 degrees C. Line a muffin tray with paper cups.
2. Chop the strawberries and add it to a bowl. Add 2 tbsps of flour to the chopped strawberries and chocolate chips.
3. In a large bowl, add the oil and sugar and beat lightly. Add the egg and vanilla and beat again.
5. Sift in the flour, baking powder, salt, cocoa powder and coffee powder. Fold gently.
6. Now add the chocolate chips and strawberries and fold again. You can reserve some strawberries to sprinkle on top of the muffins.
7. Scoop the batter into the muffin cups. Fill only 2/3 of the cups and bake in the pre heated oven for 20 mins or until a skewer comes out clean.
8. Remove from the oven and let the muffins cool for 2 minutes and then remove the muffins from the pan and then cool completely.
Notes
1. Using oil in a recipe can make the muffin sticky on top, if the muffins are not baked completely. To combat that, bake the muffins for about 18 minutes at 180 C and then reduce the temperature to 150 C and bake for 5 more minutes.
2. Adding flour to the chocolate chips and strawberries prevents them from sinking to the bottom.
3. I measured 1 cup of granulated sugar and then pulsed it in a blender to help dissolve easily.
Until next time,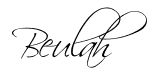 Share this post if you found it useful!