Any variety of beans is very good for health and we love this in our home and make quite often. This was made in my mother in laws house, another one of my dear anni's recipe (my sister in law). She is an awesome cook and I simply love eating what she cooks! Hope you enjoy this recipe!
We made this recipe in a pressure cooker to save time! You can make it in a pan.
STRING BEANS AND BROAD BEANS KOOTU
Preparation time 15 mins | Cooking time 15 mins | Serves 3-4
Ingredients
String Beans - 1/4 kg

Broad Beans - 1/4 kg

Onion - 2 large

Moong dal - 1/4 cup

Green chillies - 2

Turmeric powder - 1 tsp

Curry leaves - few

Coconut paste - 2 tbsp

Fennel seeds - 1/2 tsp

Salt - to taste
To Temper
Oil - 2 tbsp

Mustard seeds - 1/2 tsp

Urad dal - 1/4 tsp

Cumin seeds - 1/2 tsp
Some other poriyal and kootu recipes
Method
Preparation - Soak the moong dal in some water for 15 minutes. Chop the onions fine. Chop the string beans and broad beans fine.
1. In a pressure cooker or a kadai, heat oil. Once the oil heats up, add the mustard seeds, urad dal, cumin seeds and slit green chillies.
2. When the mustard and cumin seeds splutter, add the chopped onions and curry leaves.
3. Saute the onions until they turn translucent. Add the soaked moong dal. Mix well.
4. Add the chopped beans and mix everything well together.
5. Add the turmeric powder and salt and mix well.
6. Add 1/2 cup of water and pressure cook for 1 whistle or if your making this in a pan, add water and close the lid and allow the beans to cook for 10 minutes.
7. Once done, add the coconut paste and fennel powder.
8. Add some coriander leaves, salt, mix well and switch off.
Goes well with rice especially rasam rice.
Notes
1. If using a kadai to make this kootu, you can pressure cook the moong dal before you start the procedure to save time. Make sure the dal does not get too mushy.
2. You can skip the coconut paste if you don't like it.
3. If on opening the cooker, you find some residual water, you can saute in open flame for 2 minutes till the water is gone.
Until next time,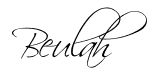 Share this post if you found it useful!