I've been making a lot of recipes using strawberries this winter and I have been enjoying all of it too. I had only a few strawberries left over so I decided to try out some smoothies. This fruit is so good that anything you make with it tastes too good. So I made some strawberry apple smoothie and strawberry banana smoothie. You'll love both these smoothies!
STRAWBERRY APPLE SMOOTHIE
Preparation time 10 mins | Serves 2
Ingredients
Strawberries - 8

Apple - 1/2

Milk - 1/4 cup

Yogurt - 1/4 cup

Sugar / Honey - 2 tbsp
Here are some other Strawberry Recipes
Method
1. Wash and hull the strawberries, chop then up and add it to a blender.
2. Peel the apple and add it to the blender.
3. Add the milk and yogurt and sugar. Blend to a smooth puree.
4. Pour into glasses and serve.
Notes
1. Use chilled milk and yogurt instead of using ice cubes.
2. Add more sugar/honey if your berries are very tart.
Until next time,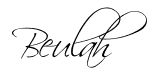 Share this post if you found it useful!