Strawberry juice tastes delicious! It is so refreshing and so 'fruity'! I love sipping strawberry juice. If you have never had it before, you must make some soon! This time the berries I got were so red, I have never seen such deep dark red strawberries before! I cut those berries and kept starring at the color for so long! I'm kicking myself for not taking a picture, you would have loved those pictures and it would have made my page more pretty! Anyways, here's the recipe...
STRAWBERRY JUICE
Preparation time 5 mins | Serves 3
Ingredients
Strawberries - 12 to 15 (washed, hulled and chopped)

Water - 1.5 cups to 2 cups

Sugar - to taste

Lemon juice - 1 tsp (optional)

Ice cubes
Method
1. In a blender add the chopped strawberries and some sugar. Blend till smooth.
2. Pour the water and lemon juice(if using), mix well and strain the mixture using a muslin cloth.
3. Take the clear filtered juice, add ice cubes and serve.
Here are some other Strawberry Recipes
Notes
1. Adjust the sugar according to the sweetness of the fruit and your preference.
2. If your strawberries are already tart(sour), do not add the lemon juice.
Until next time,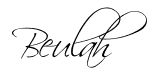 Share this post if you found it useful!