I love this fruit!! If you go through my blog, you will realize how much I love strawberries and mangoes by the number of strawberry recipes and mango recipes on my page! I can't have enough of these fruit! Although I prefer to eat these fruits as it is, strawberries makes some dee - lee - cious desserts. I have waited a whole year for this fruit to make an appearance and oh I am in strawberry heaven!
We simply loved this cake.
My son is celebrating his second birthday and we are having a few birthday parties for him. This is the cake I made for the first birthday party among our friends. If you love strawberries, then this cake is a must have. The soft creamy mousse just melts in the mouth and with an equally delicious chocolate cake to go with the mousse...uff, that was truly a match made in heaven.
Normally a strawberry mousse cake is paired with a vanilla sponge cake but chocolate is another of my favorite and so I used a chocolate base. You can choose any cake you like. I have used gelatin as a setting agent for this cake. If you don't use gelatin, then you can choose agar agar. I used my eggless mango mousse cake as a reference and just modified it a bit and made this cake. Also check out the Eggless Chocolate Mousse Cake!
EGGLESS STRAWBERRY MOUSSE CAKE
Preparation time - 1 hr 15 min (including cake baking) | Setting time - 4 hrs | Serves - 15 slices
Ingredients
Cake - one 9" cake

Heavy Whipping Cream - 1.5 cups (I used tropolite non dairy whipping cream)

Vanilla extract - 1 tsp

Strawberry puree - 1.5 cups

Granulated sugar - 2 tbsp (or to taste)

Icing Sugar - 1 tbsp (for the whipped cream)

Lemon juice - 1 tsp

Gelatin - 3 tsp or (agar agar powder 2.5 tsp - check notes)

Cold Water - 3 tbsp

Strawberries - to decorate (optional)

Pink color - few drops (optional)
Here are some other Strawberry Recipes
For the cake
I made this eggless chocolate cake simply because that's the size I wanted. You can choose any 9 " chocolate cake or vanilla cake of your choice. If you prefer a vanilla cake, then you can choose this vanilla cake recipe. This is also a 9" cake.
Bake the cake and let it cool.
For the mousse
1. Thaw 1.5 cups of heavy whipping cream. Leave the bowl (with the cream) and beaters in the fridge and freezer respectively.
2. Add 3 tsp gelatin to 3 tbsp water and let it bloom for 5 minutes. Then heat the gelatin in a microwave or saucepan for 30 seconds. Set this aside to cool completely.
3. You will need about 30-35 strawberries. Roughly chop the berries add the strawberries to the blender and puree without adding water.
2. Transfer the puree to a saucepan and add 2 tbsp of sugar and 1 tsp lemon juice. Stir the puree for 3-5 minutes until it's slightly thickened.
3. Remove from flame and let it cool completely. You should have 1.5 cups of this puree.
4. While the puree cools prepare the cream. Make sure the bowl, beaters and the cream is chilled.
5. Add the vanilla extract and 1 tbsp sugar to the cream and whip for about 7-8 minutes until stiff peaks are formed. Do not overbeat.
6. As you beat the cream, about 5 minutes into beating, you will start seeing beater marks. At this stage or when soft peaks form, add the cooled gelatin. Beat again until stiff peaks are formed.
7. Add the cooled strawberry puree and the pink color (if using), beat until combined. Set this aside.
8. Use a cake ring or springform pan without base. Place the ring on a cake board or serving platter. Grease the sides of the pan lightly.
9. Gently place the cake inside the pan. Soak the cake with some sugar syrup. I used grape juice to soak the cake.
10. Pour the strawberry mousse into the cake ring. Spread it evenly.
11. Cover the cake pan and let it set in the refrigerator for a minimum of 4 hours. I left it overnight.
12. Once the mousse sets, remove the ring gently and garnish with some strawberries.
Notes
1. You can add another layer over the mousse. You can make a strawberry glaze. Check my mango mousse cake for more details.
2. If you don't use gelatin, use agar agar. If using agar agar, add the powder to hot water, mix it and then add the agar agar to the strawberry puree as you heat it up with lemon juice and sugar. Bring it to a rolling boil. Agar agar needs a rolling boil
to activate. Let it cool to almost room temperature. Keep stirring often so that the agar agar does not form lumps. Please Note - I have never used agar agar, use as per your discretion.
3. If you don't have a springform pan, use a cake ring or you can simply wrap a parchment paper around the cake tightly and continue.
4. You can add some chopped strawberries over the cake layer before adding the mousse.
5. If you want to store the cake in the refrigerator, make sure you keep it covered otherwise the whipped cream will dry out.
6. The pink color of the mousse depends on the strawberries you use. If you don't get the desired color, add 2 drops of food grade pink color.
7. Increase the sugar if your strawberries are too tart.
Until next time,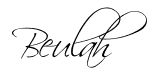 Share this post if you found it useful!