Brownies are my favourite!! I have made many and loved them all but I always love a fudgy brownie more than the others and whenever you search for a fudge brownie recipe, it always includes melting chocolate. Now, I don't mind melting the chocolate just because I love to eat a brownie but it's an added step and adding just cocoa powder seems easy and always available in my kitchen.
So when I came across this recipe from Alice Medrich which uses only cocoa powder and still calls it a fudge brownie, I simply had to try for myself to see how it tasted and whether it lived up to the reviews I read online. Well, it tasted awesome!
FUDGY COCOA BROWNIES
Preparation time 10 mins | Baking time 35 mins | Serves 16
Recipe Source -
here
Ingredients
10 tablespoons of butter

1 1/4 cup sugar (I used powdered sugar)

3/4 cup plus 2 tbsp cocoa powder

1/4 tsp salt

1/2 tsp vanilla extract

2 large eggs (the recipe calls for cold eggs but mine were at room temp)

1/2 cup all purpose flour

2/3 cup nuts (I used almonds)

1/2 tsp instant coffee granules (I used nescafe)
Some other brownie recipes

Watch the video in Tamil
Method
1. Pre heat the oven to 180 degrees C. Line the bottom and sides of an 8 inch square baking pan with parchment paper or foil, leaving an overhang.
2. Combine the butter, sugar, cocoa, coffee granules and salt in a microwave safe glass bowl or a heat proof bowl
in a wide skillet of barely simmering water.
3. Stir well until the butter is melted. The mixture will be gritty. Set aside until the mixture is warm and not too hot.
4. Stir in the vanilla with a wooden spatula. Add the eggs one at a time, stirring vigorously after each adding.
5. When the batter looks thick, shiny and well blended, add the flour and mix well till there are no lumps.
Mix in the nuts.
6. Transfer the batter to the prepared pan and bake in the pre heated oven for 35 minutes or till a skewer comes out with little crumbs stuck to it.
7. Remove from the oven and let cool for 10 minutes. With the help of the overhang, remove the brownies from the pan.
8. Slice and enjoy!
1. If you are in India, I would suggest to pulse the sugar in a blender before adding to the batter, since the granulated sugar does not dissolve so easily.
2.
Don't worry after step 2, the mixture will seem gritty but it will come together beautifully!
3. I used almonds but I feel walnuts are the best to add. Toast the nuts slightly in a microwave or oven before adding to the batter.
4. If you want perfect squares, let the brownie cool completely and then refrigerate for 2 hours. Then cut the brownie for perfect cuts.
Until next time,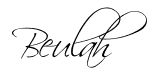 Share this post if you found it useful!