This recipe is undoubtedly the easiest mango dessert that you can find. Not only easy, it's also very good for kids and I'm sure they will love to have a bowl of this mousse as an evening snack or you can make this even for guests.
I'm not a big fan of adding setting agents like gelatin to my desserts especially if I'm making it just for my family and if I'm not planning on de moulding the dessert. If you wish to add a setting agent and
you want to use as a filling or frosting for cakes then check out this egg free mango mousse cake.
Also I have used only a low fat cream and not the usual non dairy creams which we get here. You can use a non dairy cream for better texture.
EGG FREE MANGO MOUSSE
Preparation time 5 mins | Setting time 1 hr | Serves 7-8 small dessert bowls
Ingredients
Mango - 1 large

Fresh cream - 200 ml

Sugar - 2 tbsp (or more)

Lemon juice - 1 tsp (optional)
1. Peel the mango and add it to a blender. Add the fresh cream and sugar and blend till smooth.
2. Scoop into dessert bowls and refrigerate for 1 hr.
3. Garnish and serve.
Notes
1. Adding lemon juice will enhance the flavor of the fruit but I did not add since my mango was slightly tangy.
2. Increase the sugar if you mango is not sweet enough.
3. Use any low fat or high fat cream.
Until next time,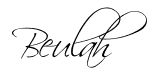 Share this post if you found it useful!