Keerai kootu is a delicious combination of moong dal and any keerai variety! This recipe is a staple in our home and I make it at least once every week. My husband loves this keerai kootu. I make this kootu with moong dal but you can make it with toor dal as well.
KEERAI KOOTU
Preparation time 15 mins | Cooking time 20 mins | Serves 3-4
Ingredients
Keerai - 1 bunch (I used siru keerai)

Moong dal - 1/2 cup

Water - 1.5 cups

Turmeric powder - 1/4 tsp + 1/4 tsp

Garlic pods - 6

Ghee - 1 tsp

Onion - 1

Tomato - 2

Green chilli - 2

Sambar powder - 1 tbsp

Cumin powder - 1 tsp

Red chilli powder - 1 tsp

Salt - to taste
To Temper
Watch this video in English
Method
1. Wash and soak the dal for 15 minutes. In a pressure cooker, add the dal and 1.5 cups of water.
2. Add 1/4 tsp turmeric, garlic pods, ghee and salt to taste.
3. Pressure cook for 3-4 whistles and switch off. Once the pressure settles, open the cooker and mash well with a ladle or spoon.
4. Wash the keerai and chop them up.
5. In a kadai, heat the oil. Once the oil heats up, add the cumin seeds.
6. When the cumin seeds splutter, add the chopped onions and green chillies.
7. Saute until the onion turns translucent.
8. Add the tomatoes and cook until the tomatoes are soft and well cooked.
9. Now add the sambar powder, red chilli powder, cumin powder and turmeric powder. Cook for 3 minutes.
10. Add the keerai and mix well. Cook for about 5 minutes until the keerai shrinks and cooks well.
11. Now add the mashed moong dal and mix with the keerai.
12. Add water to bring it to the consistency you prefer.
13. Cook for 3 minutes and switch off.
Notes
1. Use any variety of keerai.
2. You can use toor dal instead of moong dal.
3. You need not chop the keerai, I chop it since my kids are little and they don't like eating keerai.
Until next time,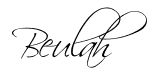 Share this post if you found it useful!