This Ragi Dosa can be made in a few minutes! If I need to make something quick then I prefer this dosa which is not only easy to make but also quick to make! Ragi belongs to the millet family and it is loaded with calcium and iron so it makes a healthy dish to serve your family.
INSTANT RAGI DOSAI
Preparation time 5 mins | Cooking time 1 min/dosa | Serves 2-3
Ingredients
Ragi flour - 1/2 cup

Rice flour - 1/4 cup

Rava - 2 tbsp

Salt - to taste

Cumin seeds - 1 tsp

Green chilli - 1 or 2 finely chopped

Curry leaves - few chopped

Water - 1.5 to 1.75 cups
Other millet recipes
Method
1. Take all the ingredients in a bowl and add the water little by little till you get a lump free batter.
2. Make sure the batter is runny and not thick.
3. Heat the dasa tawa and spread some oil.
4. When the tawa is nicely hot, pour 2 ladle full of batter on the tawa. Do not spread like your normal dosa but pour this watery batter from a little distance.
5. Sprinkle some oil on the dosa and let it cook for few seconds.
6.
Then flip the dosa and cook till done and remove.
7.
Spread some oil on the tawa again.
Mix the batter well as the ragi will settle to the bottom, then take a ladle full again and make another dosa.
Serve hot with chutney.
Notes
1. Do not reduce the quantity of rice flour or rava. You need these two ingredients to get a crispy well cooked dosa.
2. If serving for kids, skip the green chillies.
3. Mix the batter every time before pouring onto the tawa as the ragi will settle down to the bottom.
4. You can add slightly less amount of water and make a thick batter and spread the dosa too but I prefer this watery batter as this gives crispy dosa and it's easier to get my kids to eat it!
5. You can add some chopped onions to the batter.
Until next time,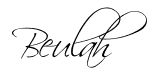 Share this post if you found it useful!