Ice Creams are always associated with summers, it always perks up a hot humid day! I made this ice cream for a pot luck with our prayer group and we all loved it!
I use the same ice cream base recipe and I have never felt the need to change it as it always works out so well and everyone loves it.
I was planning on making just a simple chocolate ice cream as I also had to make these lovely white chocolate mousse but then I decided to add some of the ripe bananas I had. The flavor of the banana is subtle and not over powering making the ice cream delicious!
CHOCOLATE BANANA ICE CREAM
Preparation time 10 mins | Setting time 8 hours | Makes 1.5L
Ingredients
Whipping cream - 250 ml

Fresh cream - 250 ml

Cocoa powder - 2 tbsp

Condensed milk - 3/4 cup

Banana - 1 cup (240 gms)

Chocolate chips - 1/2 cup

Vanilla - 1 tsp
1. Mash the bananas and set aside.
2. Add the vanilla to the whipping cream and beat until stiff peaks.
3. Add the fresh cream and whip for 3 more minutes.
4. Sift in the cocoa powder. Beat lightly and add the mashed banana. Beat until combined.
5. Add the condensed milk and beat again.
6. Add the chocolate chips and mix it in with the spatula.
7. Add into freezer safe box and cling wrap or close tightly.
8. Refrigerate for 8 hours.
Notes
1. You can add more cocoa powder/condensed milk/banana as per your taste and preference.
2.
I have used 1 cup of non dairy whipping cream, if using dairy heavy cream, use 2 cups of it and add some powdered sugar.
Until next time,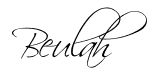 Share this post if you found it useful!