Who can say no to ice creams, especially when it tastes like store bought ones! I made some coffee ice cream for some young boys in my dad's office who help around and this was a huge hit! Of course, they tend to appreciate and like whatever I send them but this ice cream was truly delicious! And that's coming from me, who does not like coffee and never drinks coffee! And if you are a coffee lover, then you must make this ice cream, I guarantee you will love it!
COFFEE ICE CREAM
Preparation time 10 mins | Setting time 8 hrs | Makes 1L
Recipe Source - Nigella Lawson
Ingredients
Heavy whipping cream - 1 cup (I used tropolite)

Dairy cream - 250 ml (I used amul fresh cream)

Condensed milk - 1/2 to 1 cup tin

Coffee powder - 1 tbsp (I used nescafe)

Mini chocolate chips - 3/4 cup

Vanilla extract - 1 tsp
Here are some other ice cream recipes
Watch the video in English
1. In a steel bowl, beat the chilled whipping cream along with vanilla extract, for about 5-6 minutes until semi stiff peaks are formed.
3. Add the condensed milk and beat again.
Notes
1. You can use 2 cups of dairy cream too. Then increase the condensed milk since dairy cream in not sweetened.
2. Chocolate chips are optional.
3. You can add more or less of the coffee powder depending on your preference and taste.
4. Adjust sweetness according to your preference.
Until next time,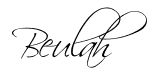 Share this post if you found it useful!