I have already posted a Mango Ice Cream recipe earlier that I made using milk, we loved that ice cream recipe too. This summer I wanted to make some Mango Ice Cream using cream and this also turned out really well, so creamy and rich! I made this ice cream for my driver's family and I'm told they enjoyed it thoroughly!
Check out the other mango recipes also.
MANGO ICE CREAM
Preparation time 15 mins | Setting time 8 hours | Makes 1-1.5L
Ingredients
If using non dairy cream
Mango pulp - 2 cups

Non dairy Whipping cream - 1 cup (I used tropolite)

Fresh cream - 250 ml (I used amul)

Condensed milk - 1/2 tin (200 gms) (or to taste)

Vanilla extract - 1 tsp
If using dairy cream
Mango pulp - 2 cups

Heavy cream - 2 cups

Condensed milk - 1 tin (400 gms)

Vanilla extract - 1 tsp
Here are some other ice cream recipes
Method
1. Add chopped mangoes to a blender and blend well to get 2 cups of mango puree. Set aside.
2.
T
ake the cream i
n a steel bowl. Add the vanilla extract and beat until semi stiff peaks are formed about 5-6 mins.
3. Add the fresh cream and beat again for a couple of minutes.
4. Add the mango pulp and beat again.
Notes
1. The amount of condensed milk added depends on the sweetness of the mangoes.
2. Use ripe fibrous mangoes and not stringy ones.
3. You can add some chopped toasted nuts or chocolate chips to the batter. Or you can even add about a cup of chopped mangoes.
4. I have used non dairy whipping cream as that's what I get here, if you get dairy whipping cream, use 2 cups of it and add about a tin of condensed milk (adjust sweetness to taste).
Until next time,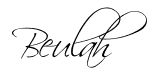 Share this post if you found it useful!