Although the heat of the summer is so difficult to endure, the fruits that we get to enjoy during those hot months is a sheer joy! I love all the summer fruits, mangoes, watermelon, musk melon, ice apple and others.
Do you like nungu (ice apple/palm fruit)? It is absolutely delicious and so good for the body! So when I saw this recipe I was game to try it out and it turned out to be oh so good and so yummy! My husband and who ever else I served it to enjoyed it so much!
MANGO NUNGU PUDDING
Preparation time 10 mins | Cooking time 10 mins | Serves 5
Recipe adapted from - here
Ingredients
Milk - 2 cups

Mango pulp - 1 cup

Nungu (ice apple) - 8 to 10

Custard powder - 3 tbsp

Sugar - 6 tbsp
Check out the other mango recipes
Method
1. Blend mangoes to get 1 cup of pulp and set aside. Peel and chop the nungu into small pieces and set aside.
3. Take the remaining milk in a saucepan and heat it along with sugar. Add the milk+custard powder mixture slowly and keep stirring. Keep the flame at medium to low.
4. Stir slowly until the milk thickens well. Switch off and remove from flame.
Notes
1. Adjust the sugar depending on the sweetness of the mangoes.
2. You can add some chopped mangoes as well.
3.
While buying nungu, make sure it's tender and soft.
Until next time,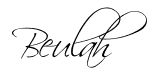 Share this post if you found it useful!