This month has been so dull, I have posted only 3 recipes and I think this is the lowest count since I started blogging. Well, that's what happens when someone falls sick in the family. I have hardly cooked well this month, leave only bake anything. Things are better now and I'm grateful for that.
With so much going on, I completely forgot that today, November 23rd is my blog's second anniversary! If things had been different at the home front, maybe I would have run an event to celebrate! Anyway, I'm really happy to have completed 2 years of blogging. I'm thankful to Jesus, for helping me all through! And I'm thankful to all my readers, who have stopped by to leave a comment, and those who visited my blog, tried recipes and left comments to encourage me.
To watch this video in Tamil
To watch this video in English
I posted a doll cake to celebrate
my 1st blog anniversary, this time I don't have a fancy celebration cake to post, since I was caught off guard. But still, this cake is no less! The flavors of this cake were spot on! Strawberries are my most favorite fruit, next only to mangoes! This is such a soft and moist cake and I simply loved the burst of strawberries and chocolate chips!
I think strawberries and chocolates are a match made in heaven. This is my 3rd attempt at this combination. I have made an Egg free Strawberry Mousse Cake with a chocolate base and I have also made Edible Chocolate Cups filled with strawberry mousse! Both are utterly delicious! And now this cake with strawberries and chocolate chips is my latest favorite!
Check out the other 17 Strawberry Recipes posted in my site.
STRAWBERRY CHOCOLATE CHIP LOAF
Preparation time 20 mins | Baking time 1 hr | Serves 12
Recipe from - here
Ingredients
Butter - 1/2 cup (113 gms)

Granulated sugar - 3/4 cup (150 gms)

All purpose flour (maida) - 2 cups (260 gms)

Eggs - 3 large

Baking powder - 1/2 tsp

Baking soda - 1/2 tsp

Cinnamon powder - 3/4 tsp

Vanilla extract - 1.5 tsp

Thick yogurt - 1/2 cup

Chocolate chips - 1/2 cup

Chopped strawberries - 1.5 cups (205 gms)

Salt - 1/4 tsp
Here are some other Strawberry Recipes
Method
1. Pre heat the oven to 180 degrees C. Line and grease an 9x5x3 inch loaf pan.
2. From the 2 cups of flour, take 2-3 tbsp of flour and mix in with the chopped strawberries and chocolate chips.
3. Beat the butter and sugar until it's light and fluffy.
4. Add eggs, one at a time, along with vanilla and beat well.
5. Sift in the flour, baking powder, baking soda, cinnamon powder and salt. Or pre sift and add.
6. Add the flour in small batches. Add a little flour and then add some yogurt and fold gently. Then add the remaining flour and the remaining yogurt and fold.
7. Add the strawberries and chocolate chips. Reserve 1 tbsp of each to top the batter.
8. Fold in the strawberries and chocolate chips.
9. Transfer the batter to the prepared tin. Scatter the reserved strawberries and chocolate chips on top of the batter.
10. Bake in the pre heated oven for 60-70 minutes or until a skewer comes out clean.
11. Remove from oven and let cool for 15 minutes and then remove from the tin and cool completely.
Notes
1. Chop the strawberries into small pieces.
2. Tossing the berries and chips in flour prevents them from sinking to the bottom of the pan.
3. You can use sour cream too instead of yogurt.
4. While mixing in the strawberries, fold gently. Make sure the berries don't taint the batter red.
5. If you don't want to add chocolate chips, skip that and add some toasted chopped nuts.
Until next time,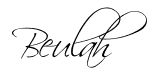 Share this post if you found it useful!