I've been making a lot of ice creams, mostly to give away to friends and neighbors. This ice cream I made specially for a girl in my neighborhood. She was telling me how much she loves ice creams and butterscotch is her favorite flavor so I decided to make this ice cream for her.
It's been a few weeks since I made it for her and she still comes by telling me how much she loved this ice cream and how it was far better than any of the ice creams she's ever had! Of course, flattery will get you everywhere so I am planning on making another batch for her!!
BUTTERSCOTCH ICE CREAM
Preparation time 10 mins | Cooking time 5 mins | Setting time 8 hrs | Makes 1 L
Ingredients
For the praline
Brown sugar - 1/4 cup

Cashews - 3 tbsp, chopped

Butter - 1 tbsp
For the ice cream
Heavy whipping cream - 250 ml

Fresh cream - 250 ml

Condensed milk - 200 gms

Butterscotch essence - 1.5 tsp

Yellow food color - 2 drops
Method
1. To make the praline - Chop the cashews and set aside. In a pan, add the brown sugar and heat it at medium to low flame until the sugar melts completely.
3.
Once the butter melts and blends well, add the broken cashews and mix well and remove from flame.
4. Coat a plate or butter paper with oil and pour this mixture on it and let it cool and set well.
5. Once it sets, remove from the plate and break it into smaller pieces.
6. Keep the praline on a chopping board and crush with a rolling pin to get smaller pieces of praline.
7. To make the ice cream - Add the butterscotch essence to the thawed heavy cream and whip until soft peaks are formed.
8. Add the thick fresh cream and whip for 2 more minutes. Add the condensed milk and whip again for 2 minutes.
9. Add 2 drops of food color and whip until it blends well.
11. Transfer the contents to an air tight box and cling wrap it. Freeze for 8 hours or over night.
Notes
1. If you don't have brown sugar, you can use the same amount of white sugar. I have made butterscotch ice cream with both.
2. It's better to crush the praline than to blend in a mixee. Blending in a mixee makes the praline powdery.
3. Adding food color is optional.
4. Some butterscotch essence is already colored. I once used a butterscotch essence which made my ice cream brown in color!
5. Buy a good quality butterscotch essence as some essence tastes like medicine!!
6. You can add some butterscotch nuts as well.
7. I added very little color, you can add more if you want.
8. I have used non dairy whipping cream (which is pre sweetened) as that is what I get here, if you use dairy whipping cream, increase the condensed milk.
Until next time,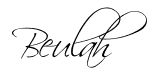 Share this post if you found it useful!