I made this ice cream for my daughter's little friend's birthday. I baked an egg free mango cake and made this ice cream for her and her lovely family. These kids are only 4 years old and their friendship amuses me!
This ice cream turned out to be delicious! So creamy and delightful and the family enjoyed it a lot! When I searched for recipes online, I found a lot of custard powder ice creams but every recipe required blending the ice cream 2 or 3 time and I don't like such messy work. This recipe gave me super soft and creamy ice cream without blending the ice cream multiple times.
CUSTARD POWDER ICE CREAM
Preparation 10 mins | Setting time 6-8 hrs | Makes 1L
Ingredients
Chilled heavy cream - 1 cup (I used tropolite non dairy cream)

Milk - 1.5 cups

Custard powder - 2 tbsp

Vanilla extract - 1 tsp

Condensed milk - 1/2 tin

Chocolate Chips - 3/4 cup
Here are some other ice creams
Method
2. Pour the custard powder mixture slowly, whisking all the while.
4. Add the vanilla extract to the one cup of chilled cream and whip until semi stiff peaks are formed.
5. Now add the cooled custard mixture (*check notes) and whip again.
7. Pour into a container with a tight lid and freeze for 6-8 hours.
Notes
1. *Don't let the custard mixture thicken a lot while cooling. I left the mixture to cool and went to clean the house and when I came back, it was too thick! Anyways it's not an issue, you just have to whip the whipped cream+custard mixture really well so that no lumps are left. I still ended up with soft and creamy ice cream. But still it's better if your custard mixture doesn't thicken too much. So watch the custard mixture while cooling and keep stirring often!
2. I used vanilla flavored custard mixture.
3.
Use a high fat cream to get a super creamy ice cream.
4.
I have used non dairy whipping cream (which is pre sweetened) as that is what I get here, if you use dairy whipping cream, increase the condensed milk.
Until next time,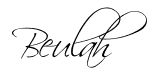 Share this post if you found it useful!