Another ice cream for the summer! So far this summer season, I have made jackfruit ice cream, mango ice cream, vanilla ice cream and this banana ice cream for my nieces. I was not planning to make banana ice cream but then so many bananas were going waste so I decided to add it to my ice cream and it tasted too good! If you love bananas or if you want to make your kids eat bananas, then you can make this ice cream!
BANANA ICE CREAM
Preparation time 10 mins | Setting time 8 hours | Makes about 1.5-2L
Ingredients
Mashed banana - 2 cups

Heavy whipping cream - 250 ml (I used tropolite)

Fresh cream - 250 ml

Condensed milk - 1/2 to 3/4 tin

Vanilla - 1 tsp

Chocolate chips - 1/2 cup (optiona

l)
Some other ice cream recipes
Method
1. Take ripe bananas, chop them up and blend well, make sure you get 1.5 cups.
2. Add the vanilla to the whipping cream and whip till stiff peaks are formed.
3. Add the fresh cream and whip again for 3 minutes.
4. Add the mashed banana and beat until combined.
5. Add the condensed milk and beat again.
6. Add the chocolate chips and mix well.
7. Transfer to a freezer safe box, cling wrap and leave it to set for 6-8 hours and then enjoy!
Notes
1. I don't get dairy heavy cream here so I have used non dairy cream. You can also use 2 cups of dairy heavy cream and make this ice cream. In that case increase the condensed milk to taste.
2. The amount of condensed milk you add depends on the ripeness of the banana you use.
3. You need to add 1.5 cups - 2 cups of fruit puree to get the flavor of the fruit prominently in the ice cream.
Until next time,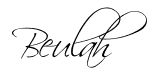 Share this post if you found it useful!